Whether brand new or been with us since the start, Vortilla loves getting to know our clients and hearing their stories.
Here we shine a spotlight on industry shakers,
Fonda Mexican.
---
Vortilla: What does Fonda do?
Tim: Fonda is a premium casual Mexican Restaurant Group in Melbourne and Sydney. We serve Mexican street food with an emphasis on fresh ingredients and quality produce.
V: What's your story? How did the business come to be?
T: David Youl and myself started the business in November 2011 after 2 years of research and development. At the time, Dave was a fireman and I was a lawyer, however, we both loved Mexican food and really wanted to start our own venture. We traveled to USA and Mexico, recruited a chef and started working with designers. 2 years later Fonda in Richmond opened up and it's been a blur since then.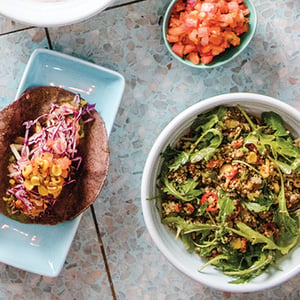 V: What sets you guys apart from the competition?
T: Our bespoke fit-outs, fresh and premium emphasis on ingredients and product innovation and a positive internal culture.
V: Do you have a favourite item on the menu? What is it and why is it great?
T: The Fish Taco is our number one seller and our favourite dish. The freshness of the rockling combined with the crunch of cabbage and goodness of the Chipotle Aioli make it the perfectly balanced dish.
V: If you could give one piece of advice to someone opening a business in 2018, what would it be?
T: Double your projected start-up costs and halve your projected revenue. If it still looks profitable on paper then go for it!
Check out Fonda Mexican at one of their many locations: Collingwood, Windsor, Flinders Lane, Hawthorne, Richmond, Chadstone, Knox, and Bondi (NSW).
If the photos on this page had your stomach grumbling, head over to their Instagram page for more!
Tags:
CLIENT SPOTLIGHT